Welcome to Farinex
Food in motion
Farinex, it's more than 6000 products of quality
Our way of preparing
for success!
Farinex relies on a business partnership with its customers as well as its suppliers. We specialize in quality ingredients with great variety. Our employees are devoted and dedicated to bring the best of both world.
Explore our services
Established in 1984
It all started with a small store in Laval. Over the years, Farinex has evolve to become a specialist in the field of bakery and pastry products.
Explore our services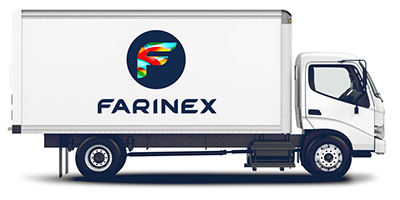 Farinex is a distributor, brand developer and importer of raw materials for bakers, pastry chefs, chocolatiers, ice cream makers, caterers and restaurateurs.