Farinex Services
Optimize your client
experience.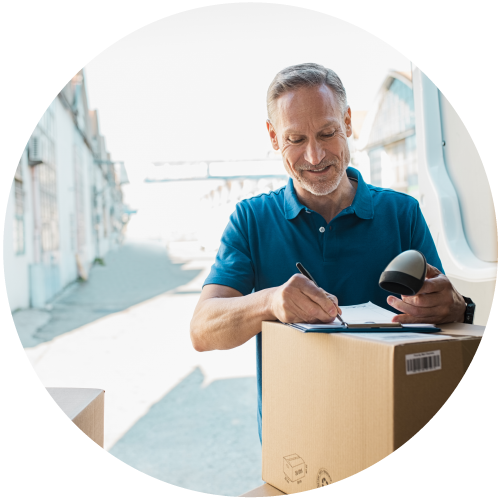 A distribution service created to perfection
Bringing to perfection the supply experience of companies in the food industry.
The products, which come mainly from Canada but also from all over the world, are received, stored, prepared for delivery and delivered by a team of over 75 employees, all trained in a customer service culture;
Personalized delivery.
Call today and have your order delivered by tomorrow.
Contact Us
All the ingredients assembled to give you the best results
We travel the world to bring you trends from international markets, along with new local products.
140 000 square feet of warehouse.
25 trucks on the road.
More than 6000 food & non-food related products in stock.
15 sales representatives on the road.
10 internal agents for customer service
1 pastry chef / technician.
More than 120 employees at your service.
Explore our products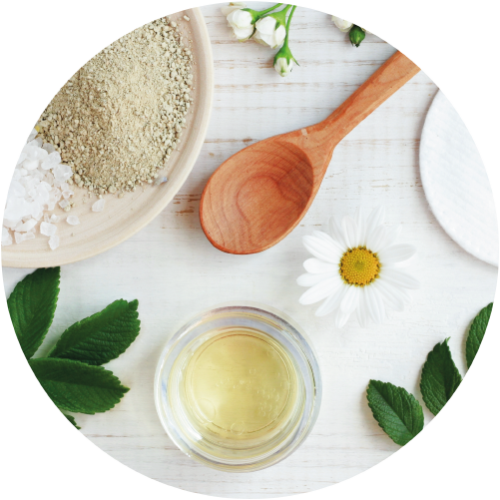 Our specialty: An optimized customer experience
The satisfaction of our customers is a priority advocated by all our employees. Our customer service strategy is based on a human and personalized approach.
This contact without an in-between would almost negate the belief that a B2B business relationship is less human than a relationship in B2C. All of our customers, whose contact details are stored in a database, are called weekly, at their convenience, to assess their needs and rate of satisfaction.
Contacts are also made by the team of representatives and social networks, by e-mail and other digital platforms. And if, by chance, your bread does not rise, our Chief Technician is mobile and they will travel to you to help you solve your problems, for free!
The ultimate in good customer service? Be avant-garde and anticipate the needs of the ever changing food market.
See our promotions
We cook new products
Would you like to make more time for yourself and your business? We can help by offering you products ready to use or completed.
Your recipes are important to you? We can simplify the process by eliminating certain steps. Ask one of our representatives for more information!
Contact Us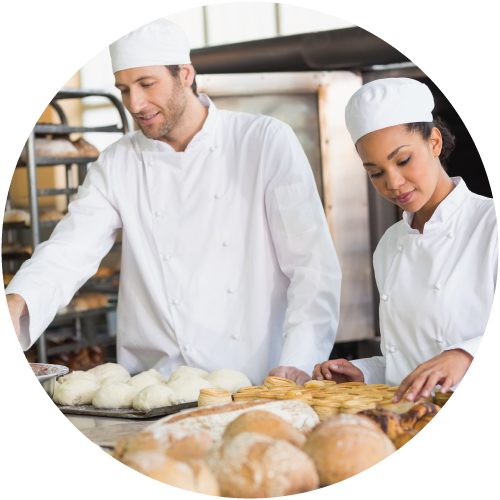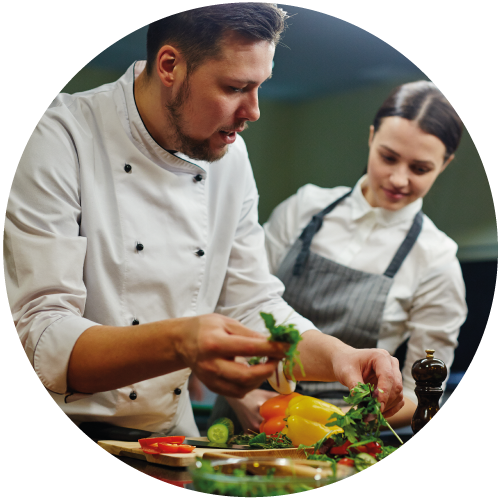 Our courses - inspiring and enticing!
On the lookout for inspiration for your next creations or looking to expand your culinary techniques?
Are you looking for new ideas to augment your sales volume or find new clients? We can help! We travel the world to bring you trends from international markets.
We invite you to watch our monthly videos via our Facebook page for new inspirations.
Contact Us